Get your party hats on: it's almost time to celebrate another Poise in Parma blogiversary – HOLLA!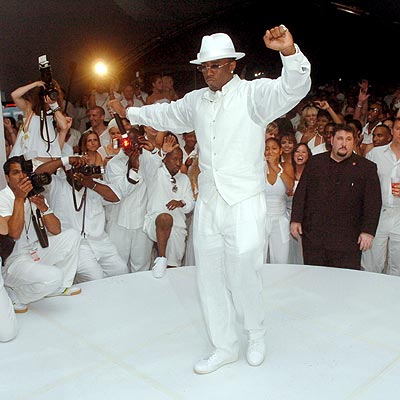 (source)
Ahhh, Diddy. You can crash my party any time.
It's hard to believe this coming Saturday – October 20 – will mark three years of (ridiculousness and) blogging here at PIP. That said, I'm very happy to be here. There have been plenty of lessons learned in that time (foreshadowing at its best) via plenty of workouts, meals, bloggers meet ups and other goodness in-between.
And like with any good event, there's a giveaway for you to take home!  As a part of my ambassadorship with FitFluential, Reebok recently sent me a few shirts to share with my readers – just in time for this celebration. Thanks Reebok! As a part of my 3rd blogiversary, you have a chance to win a Reebok ladies' cut #getafterit tee:
I have three women's shirts to give away: one small, one medium and one large – that makes for three winners! When it comes to comparing this tee to other female cut shirts, I find mine runs true to size. I even accidentally put it in the dryer and didn't have any shrinking issues. And mine is just as soft as the first day I got it. Hans likes his men's version just as much as I do!
SO… HOW DO YOU WIN A REEBOK #GETAFTERIT SHIRT?
Mandatory first entry: Leave a comment telling me how you prefer to #getafterit with your workout routine (yoga, CrossFit, running, weights, whatever) – and which size (small, medium or large) you'd prefer. It's that easy!
Follow @poiseinparma on Twitter. Please let me know if you do by commenting on this post!
Follow @Reebok on Twitter. Please let me know if you do by commenting on this post!
Twitter users can get an extra entry each day by tweeting: "I want to win a #getafterit @Reebok tee from @poiseinparma! http://wp.me/p1303r-1Xl″. Please let me know each day you tweet this by commenting on this post!
You have until Thursday, October 18th at 11:59PM EST to enter. The winner will be announced on Friday the 19th. Make sure to leave a separate entry for each one of these tasks that you accomplish. Make sure to indicate which size you would prefer in your very first comment! I will pick a winner for each t-shirt size based on the entries.
So get ready, get moving and get after it: we've got a blogiversary on our hands!
Disclosure: I received the Reebok products for this giveaway via my FitFluential ambassadorship. As always, all thoughts and opinions are my own.